Gandhi's prescriptions for Hindus living with Muslims in their midst
Prime Minister Modi immediately after returning to India after his tour of African nations chaired a high level meeting with some members of his cabinet, the PMO and the National Security Adviser to take stock of the latest bout of jihadi violence in Srinagar. The nation does not know what they discussed, what was their analysis of the violence and what is going to be the plan of action; the only salient thing made public by the Prime Minister was exhorting the army and para-military forces in the Kashmir valley to observe restraint. America and its extended arm of foreign policy, the United Nations, and of course Gandhi, could not have put it better.
Read more...
Source: http://epaperbeta.timesofindia.com

Cows command reverence from the Narendra Modi government, not for political or religious reasons this time but for a project aimed at increasing milk production in the country and making dairy farming more remunerative.
India is in talks with the United States-based ABS Genus and Sexing Technologies, the only companies that have the technology for sex-sorted semen which ensures only female bovines are born through assisted reproduction. The central government could collaborate with the two companies, which could share their equipment and technicians for a fee.
Read more...
Source: http://www.dailypioneer.com

An NGO run by civil rights activist Teesta Stelvad, who has espoused the cause of Gujarat riot victims, was today banned from receiving foreign funds, with the Home Ministry cancelling its FCRA licence.
The Home Ministry issued an order saying that the central government has cancelled the permanent registration of Sabrang Trust run by Teesta and her husband Javed Anand with immediate effect.

Read more...
Source: http://www.thebetterindia.com
Cow Hospital Treats More Than 1600 Deformed & Sick Cows

The Nagaur -Jodhpur Highway is a home to a popular cow hospital in which more than 1600 deformed and sick cows, bulls and oxen are treated. Believed to be India's largest cow hospital, this hospital was founded by Swami Kushagiriji Maharaj in 2008 with just one cow. The hospital also has a cancer ward, an ICU and an X-Ray machine.
Source: http://indianexpress.com

The apex body for funding historical research agreed to provide Rs 5 lakh to R N Iyenger, a professor at Jain University in Bengaluru, to study the Garga-Jyotisha in its last council meeting held in March.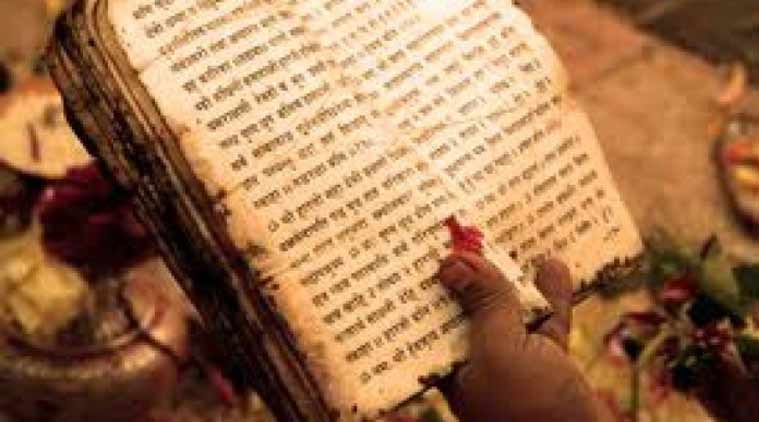 The Indian Council of Historical Research (ICHR) has approved the first research project in its effort to map the country's ancient scientific achievements, from the Vedic era to the 18th century.
Read more...
[We have posted our twenty-fourth note on the Religion Data of Census 2011 at blog.cpsindia.org. This concerns the presence and growth of both Christians and Muslims in Tamil Nadu. Center for Policy Studies.]

Tamil Nadu has a considerable Christian population. Of the total 2.78 crore Christians counted in India in 2011, 44 lakh are in Tamil Nadu, where they form 6.12 percent of the population. Their number and share in Tamil Nadu is the highest of all major States except the adjoining Kerala. Tamil Nadu and Kerala together account for more than 1 crore of Christians in the country.
Read more...
«
Start
Prev
1
2
3
4
5
6
7
8
9
10
Next
End
»
Page 1 of 211